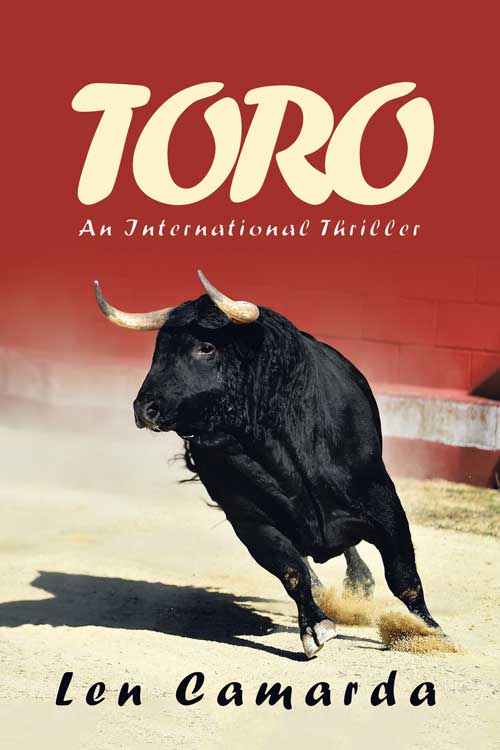 TORO
Men involved in activities and sports that are associated with cruelty to animals are found dead, each ravaged in the dead of night by the very animals their activities promulgate. There are no witnesses.
Mercedes Garcia of Spain's National Police Force is joined by her husband, Gino Cerone of Interpol, to investigate what amounts to a horrendous series of murders across Europe. Garcia and Cerone gained notoriety by unraveling unfathomable conspiracies, first to convert Spain into an Islamic monarchy and then to find and return kidnapped women, taken from universities throughout Europe. Those successes are challenged with this new crime wave.
In each city, working with local police and supported by the resources of Interpol, their investigation leads them to certain animal rights organizations with possible motives. Persons of interest are identified, but in every case, perfect alibies bring the investigation to a standstill. Can they break this series of perfect alibis, or is the battle lost?